About i3 Media Solutions
Full service digital-forward creative agency.
A boutique agency located in Tucson, AZ, we represent clients throughout the United States with a perfect balance of innovation, creativity, strategy, and personalized support. Our team comes with a vast array of experience and education in our fields! There is no one side to marketing, so we have a variety of experts that vary between having technical writing know-how, search engine qualifications, to business and art degrees, even as specific as a Master's degree in Human-Computer Interaction. Furthermore, as a team, we know how all of our fields intertwine and work together to form one strong and cohesive network for our clients to depend on. We are passionate and knowledgeable professionals, ready to lead you and your business in the right direction with education, digital marketing services, and more!
We believe in educating our clients while building trust and providing excellent service which is our inspiration for the educational session through webinars and as downloadable videos. To learn more about these sessions, please visit educate.
We love what we do. If you're like most people we talk to, you're here because you've dipped your feet into interactive marketing, but didn't get the results you expected. Whether it's our stunning website design, attention-grabbing logos and graphic design, our dynamic content creation or search engine marketing strategies, we put our combined skills and passion to work for our clients every day. While we do traditional marketing, we embrace emerging technologies for a results-driven marketing program to take advantage of the most effective marketing opportunities. We believe in leveraging insights to drive our creative thinking. Our goal is to imagine, innovate, and inspire the right kind of response. If you are looking for great results, we are the ideal partner.
i3 Media Solutions Culture
monthly scheduled educational training
give back to our community
by supporting nonprofits
heath & wellness contributions
free company swag
team bonds
award-winning business
fun summer retreats
company paid drinks and lunches
cool holiday party
flexibility to work remotely
Dog-friendly workplace
celebrates individuality
Key i3 Team Members
Get to know a few of our key team members below! Check out our career page for open positions.
Abby, Assistant Copywriter
Favorite Book: Harry Potter and the Sorcerer's Stone by J.K. Rowling
Favorite Movie: Mamma Mia!
Google My Business Basics
Favorite Book: Crime and Punishment by Fyodor Dostoevsky
Favorite Movie: Ponyo
Google My Business Basics
Favorite Book: The Giving Tree by Shel Silverstein
Favorite Movie: Hocus Pocus
Google My Business Basics
Favorite Book: The Wizard of Oz by L Frank Baum
Favorite Movie: Thor: Ragnarok
Matt, Developer
Coming Soon.
Favorite Book: A Dog's Journey by W. Bruce Cameron
Favorite Movie: Homeward Bound: The Incredible Journey
Get To Know The i3 Team
Community is an essential part of everyday existence. No matter where you grew up, it is almost certain that, in some way, the community of friends and family around you contributed positively to your formative years.
Giving back doesn't have to be a grand gesture, a large donation, or a big show of gratitude. i3 believes in giving back by donating our time, skills, and helping organizations to help make an impact.
In 2019, i3 started working with Desha Bymers-Davis the founder of 100+ Women Who Care Tucson. 100+ Women is a giving circle of women who come together 4 times a year to each make a $100 donation to a charity they all choose. i3 donates our time towards helping 100+ Women Who Care Tucson to brand and market themselves to continue to grow in the Tucson community. Please take a moment to check out this incredible organization. 
In 2016, 2017, and 2018, our clients nominated 501c3 organizations and the i3 team voted on their favorite organization based on information shared about their mission, budget, and resources. The organization with the most votes each year won a donation of i3 time to help with website design and development. The previous winners include Rise Up Ranch, Teller of Tales Tucson, and Healing Arizona Veterans (HAV).
What events, happenings, or volunteer opportunities do you have coming up? We would love to hear from you.
Awards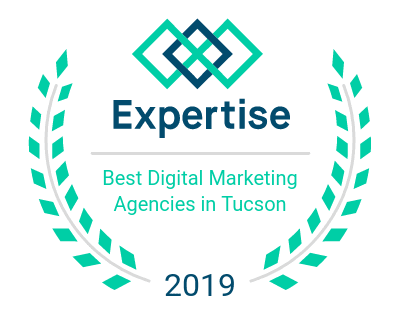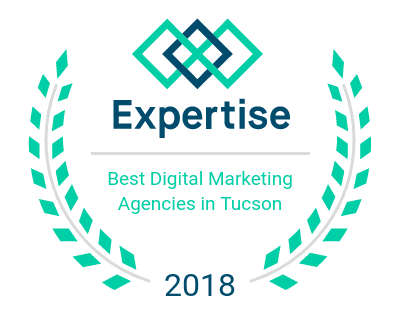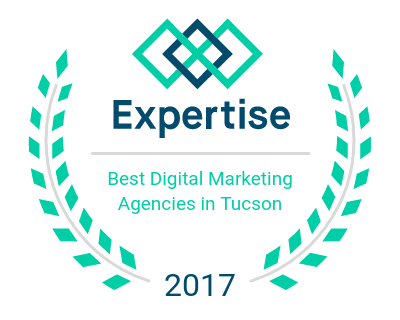 Expertise Best Digital Marketing Agencies in Tucson 2020, 2019, 2018, & 2017.
Expertise looked at 139 digital marketing agencies in Tucson. The goal was to connect people with the best local experts. They scored digital marketing agencies on more than 25 variables across five categories and analyzed the results to give you a hand-picked list of the best digital marketing agencies in Tucson, AZ.
Memberships & Sponsorships
We are proud to be on the leadership team and to sponsor 100+ Women Who Care Tucson! To learn more about becoming part of a caring and amazing group of women that are making an immediate and positive impact in our community. Visit 100womenwhocaretucson.org to find out more.
We know how important it is to support our community and one way we did this was as a previous Silver Sponsor of the IMPACT of Southern Arizona's 2018 Women of IMPACT Luncheon. To learn more about the luncheon, please visit womenofimpactsoaz.org.
We are excited to be a Strategic Marketing Partner with Marana Chamber of Commerce. Not a member? Visit maranachamber.com to find out more.
We are a proud sponsor of the 100 Guys Who Give Tucson! To learn more about becoming part of a caring and amazing group of men that are making an immediate and positive impact in our community. Visit 100guyswhogivetucson.org to find out more.
We are a proud member of the Achievers BNI chapter! Interested in a one-to-one? Give us a call! We are excited to meet with all BNI members! Not a member? Visit bniarizonasouth.com to find out more.
Frankie is a mentor with Earn to Learn. To learn more empowering students to successfully complete college, visit earntolearn.org.